Busy parents, simple solutions.
Get Started Today:
FREE GUIDE
Morning Checklist
Nag no more! This guide helps the whole family get out the door in the morning.
Download Now
Hi, I'm Liz Lowy. 
Gentle Potty Coach, Early Childhood Educator, Montessorian
As a working mom, I know what it feels like to try to do it all. Maintaining a schedule, and staying organized, while also parenting with calm and respect felt impossible!
I founded Groove Parenting to help busy parents with the two most common pain points - sleep and potty training.
Read My Story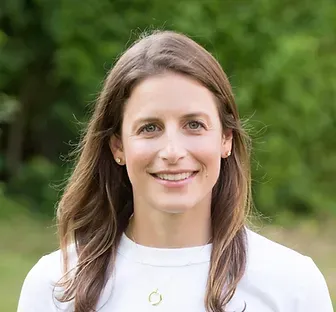 Gentle Sleep Coaching
Sleep is a basic need for everyone! I'll work with you to create a customized plan so the entire family can get the rest they need using a respectful and gentle approach.
Join the Waitlist
Gentle Potty Coaching
With an individualized approach, I'll help you and your child navigate the transition from diapers to underwear, wherever you are in the process.
Learn More
Virtual Learning
Get straight to the heart of  what your looking for with these concise courses that include impactful strategies and highlight key points. 
Learn More
The Full Package
I want a well rested family and an organized, collaborative household.
Customized to meet your family's unique needs and values, this in home service includes a sleep and potty plan that supports your child's independence. It begins with organization of the physical space, set up of daily systems, and a framework of family expectations, resulting in a smoother day to day family flow. This investment will set the foundation for your household to run smoothly and peacefully, finally taking some of the load off you, the parent!
Book a Call for More Info
Anna N.
"Liz is a wonderful resource. As a new parent, I have felt overwhelmed. Parenting books and advice on social media can be confusing and sometimes contradictory. Liz's training helped parse through the maze and left me with clear guidance about my parenting as well as schooling decisions for next year."
Liang Z.
"Liz was the Director of Education at my children's preschool, and she was always great about empowering kids to be more independent and encouraging them to make good decisions for themselves. I also found her parenting workshops to be so helpful - she used examples from her own parenting experience that were really relatable and easy to remember."
"
Jenny D.
"Liz helped me take simple steps that drastically improved my 6 year-old and 2.5 year-old twins. It almost seemed too good to be true. Before her help, I had a seemingly endless to-do list to get us out the door and never felt in control of anything. As soon as I implemented her tips, there was an instant improvement. The system I now have in place not only supports me and makes me feel more confident, but it is also helping to build independence and agency in my kids. I can't thank her enough."
"
Heather T.
"Liz was very helpful with our 21 month old's sleep problems. She was always available to answer questions, and never made me feel like I was doing something wrong while also clearly explaining how I could do things differently. I really appreciated the insight she showed in giving guidance relevant to my daughter and how she clearly took into account our particular circumstances and our daughter's personality. Parenthood is hard and it was really, really nice to have someone give targeted advice that worked for our family."
"
Andrea
"Gentle potty training from Liz is super helpful to guide you through the process. It eases my uncertainty and empowers my kids to listen to their own bodies. Highly recommend!"
Latavia
"We have a daughter who really needed to be potty trained to start school, and we had no clue where to start. Liz helped walk us through the process with patience and expertise. And now our daughter is well on her way to being fully potty trained. We can't thank her enough!"
Free Tips Straight to Your Inbox
Subscribe for Liz's latest insights.